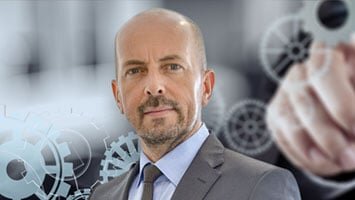 14
AUG
Realize networked manufacturing for customers
The starting signal will be given in Bad Wörishofen at the MicroStep CompetenceCenter: At the specialist congress "Manufacturing 4.0 - Industry 4.0 in Sheet Metal Processing", which will take place from September 28 to 30, the motto is: networking, setting standards, taking on a pioneering role. Top-class speakers from science, business, associations and politics will convey the topic in a practical way for medium-sized companies - as already reported, the potentials of the intelligent factory are to be raised in the future in an already founded and still growing initiative of small and medium-sized companies. In an interview, Igor Mikulina, Managing Director of the network co-founder MicroStep Europe, describes the advantages he expects from cooperation between the companies and from Industry 4.0.
Why is MicroStep involved in a new manufacturer initiative that aims to advance the topic of Industry 4.0 in sheet metal processing?
Igor Mikulina: From MicroStep's point of view, it ultimately always comes down to one thing: How can we create tangible added value for our customers? When it comes to Industry 4.0, we quickly came to the conclusion that the greatest potential can be leveraged in the area of networked manufacturing. And this kind of production does not consist of the machines and systems of a single manufacturer - if I want to come up with solutions here that allow our customers to produce more efficiently, then I first have to network the various manufacturers with each other and develop a resilient cooperation model.
Mikulina: The manufacturers' initiative will be presented to the general public at the Manufacturing 4.0 congress in Bad Wörishofen at the end of September, when the founding members will also be announced. In general, however, the association is open to any innovative company that wants to create added value for its customers in cooperation at eye level.
Together, we want to tap the huge potential of networked manufacturing for the benefit of users in the future. In essence, the aim is to define a binding and operationalizable standard for networked manufacturing 4.0 that provides a resilient basis for collaborative projects.
What potential are we talking about there in terms of Industry 4.0? Can you give an example?
Mikulina: The digital factory will also enable far more effective and flexible solutions in the area of sheet metal processing in the future: Together with our partners, for example, we expect to quickly achieve worthwhile results for our customers in certain added-value areas such as maintenance and energy or resource efficiency.
Let's just take the example of maintenance: As the operator of a production facility, I currently have dozens of devices, machines and systems in use. If I want to ensure maximum machine availability and the legally prescribed safety standards, I have to maintain them regularly. This means that I have to put up with a lot of administrative work - I need data on the running time of each system and the maintenance interval recommended by the manufacturer. I have to compare this data and then arrange appointments with the companies responsible for maintenance. We machine and plant manufacturers can minimize this immense administrative effort by networking our plants. In the future, plants in networked production will automatically report when they need maintenance. Then, in dialog with a production management system, it will be determined, for example, at which time window this maintenance can be carried out most cost-effectively with regard to the orders to be processed. If there is also a framework agreement with the company carrying out the maintenance, dates for the maintenance can be agreed automatically. As a result, I as the operator of the production facility may only receive a corresponding status message after the order has been completed. In other words, I get maximum machine availability and comply with all legal requirements at significantly lower transaction costs.
You talk about the development of an operationalizable standard - what exactly can be understood by that?
Mikulina: It's not about reinventing the wheel. There are already existing standards for networked manufacturing that we want to draw on in the network - OPC UA, for example. We want to set up cross-manufacturer implementation guidelines for such a standard along concrete added-value fields and thus fulfill a fundamental requirement for networked manufacturing. Networked manufacturing would theoretically be possible even without such a binding standard: Nowadays, almost every CNC system can be networked - but the effort involved is often considerable. However, a standard allows scalable solutions: The effort required for cross-manufacturer networking would be significantly reduced.
In your view, how far along is the industry in terms of Industry 4.0?
Mikulina: The current situation is that most manufacturers are addressing the issue, but have not yet drawn any concrete conclusions for their own R&D areas. And if initial implementations are envisaged, the added value created is usually limited to their own product world. However, if the operator is then provided with a separate APP for each system used in his production, this only minimally reduces his administrative workload when it comes to maintenance, for example. It was therefore clear to us that the great potential of networked production can only be leveraged in cooperation with as many other manufacturers as possible.