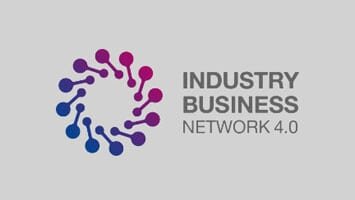 20
NOV
Trade congress Manufacturing 4.0: Unique solutions presented
Get active together, join forces and get going: that was the credo of the "Fachkongress Fertigung 4.0". The second edition of the event in Bad Wörishofen, Bavaria, directed its full focus on Industrie 4.0-capable solutions with added value for SMEs. At the summit of the most important players in the field of industrial digitization, high-ranking representatives of the Industrie 4.0 platform and the Industrial Internet Consortium focused on the latest developments with regard to the digitization of small and medium-sized enterprises - in addition, associations and SMEs presented current challenges and new technologies. First and foremost, the Industry Business Network 4.0 e.V.: The association presented the new Industry standard IF4.0 as well as a unique solution for the cross-manufacturer networking of systems in an industrial manufacturing environment.
This year's second Manufacturing 4.0 conference was held under the motto "Concrete solutions with added value for SMEs" and focused on the challenges and opportunities of digitizing production. Around 100 guests from politics, industry, business and science took the opportunity at this summit to exchange ideas and gain the latest insights into how SMEs can master the leap into digital manufacturing. "Today, we need the standards that everyone can use. These need to come along lightweight and thus be SME 4.0-friendly," said keynote speaker Dirk Slama, Director of Business Development at Bosch Software Innovations GmbH and member of the Steering Committee of the Industrial Internet Consortium (IIC). He urged SMEs to get involved in networks: "What's needed is a group - in Germany, for example - that speaks the same language, pursues ideas and tries things out."
IndustryFusion: cross-vendor solution for a SmartFactory in the midmarketand

This is precisely what the Industry Business Network 4.0 has been pursuing for about a year. The association of innovative SMEs was founded at the first Fertigung 4.0 trade congress to jointly leverage the potential of digitization in production - from SMEs for SMEs. Over the course of the past year, the network developed a unique solution for cross-manufacturer networking of plants in an industrial manufacturing environment, which has now been presented: IndustryFusion. The system, which was developed in close cooperation with TÜV Süd and Fraunhofer IGCV, is based on existing fundamentals with the maxim of small, quick steps. "During development, we always had SMEs and their concrete added values in mind. We focus entirely on tangible improvements that promise benefits to the user quickly. We don't wait until we have a total solution," says Igor Mikulina, CEO of Industry Business Network 4.0 e.V.. Konstantin Kernschmidt, Project Manager Industrie 4.0 in the Industry Business Network 4.0, presented the industry standard IF4.0 developed in the association, which defines relevant data and methods for individual categories of plants, devices and components. Based on this standard, exactly the necessary information can be exchanged in a SmartFactory to achieve direct added value. The association is currently working on concrete functionalities and building reference plants, which will be presented to the public in the coming year.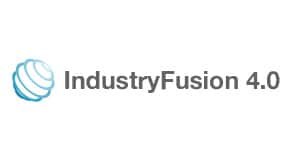 "Medium-sized companies are not digitalization refuseniks".

In doing so, the association is responding to the call of Ilse Aigner, patron of the trade congress: "With "Industry 4.0", Germany has succeeded in establishing a term worldwide that stands for German manufacturing excellence and innovative strength. Now we also need to drive the transfer to the breadth of companies." The Industry Business Network 4.0 association is an excellent example of how Industry 4.0 can succeed in practice and a promising approach to being able to leverage the great potential of Industry 4.0, said the Deputy Minister President of the Free State of Bavaria and Bavarian State Minister for Economic Affairs and Media, Energy and Technology. Markus Ferber also agreed in his closing speech: "Digitization is a joint task" - politics and industry are called upon to work together with science. The European parliamentarian decisively countered the criticism of small and medium-sized businesses: "They are not digitalization deniers" - small and medium-sized businesses have a multitude of tasks as employers, motors, trainers, promoters of local associations, and this despite small personnel and financial resources. Nevertheless, he called for interests to be brought in and needs to be articulated. "It makes sense to connect not only the machines, but also the people. With the Industry Business Network, you have created an excellent network that is capable of great things," Ferber said.
Panel of experts sees opportunities in the alliance of medium-sized businesses and calls for joint activity
Work together, seize opportunities and get started: that was the tenor of the expert panel at the trade congress. Representatives of the VDMA and DVS associations, the Fraunhofer IGCV and various platforms on the topic of Industry 4.0 with roots in large corporations but also in SMEs discussed tangible solutions for small and medium-sized enterprises. "I need the courage to start, I need to think in ecosystems and expand my business model," was the advice of Prof. Dr. Heiner Lasi, member of the Management Board IIC German Regional Team. Prof. Dr.-Ing. Johannes Schilp of Fraunhofer IGCV called for "medium-sized companies to speak with one language, we need to network not only at the IT level, but also culturally."
For Dr.-Ing. Dominik Rohrmus, a member of the Labs Network Industrie 4.0 (LNI 4.0), it is clear that SMEs still need a functioning product as a basis. In addition, he says, platforms and networks are in demand.

Entrepreneur Philipp Hahn-Woernle, a member of the steering committee of the Industrie 4.0 platform, believes that SMEs have a responsibility: "The small ones are called upon and even encouraged to join in and get involved. Otherwise, it will be a race of the strongest and it won't be the SME that wins." One must go to market with a solution and develop it further with the customer, he said. "If you arrive with a finished product, you're too late to the market."
Dr. Thomas Kinkeldei from VDMA Bavaria and Dr.-Ing. Ursula Beller from DVS also called for SMEs to take the initiative and join forces: "Find the partners you trust and start trying and doing," said Kinkeldei.
Other speakers outlined the challenges currently facing SMEs and those they must master in the face of the increasing digitization of society. Nina Reitsam from the Energy Department of the Swabian Chamber of Industry and Commerce described why energy efficiency is also becoming an increasingly important competitive factor for SMEs. Erwin Telöken, Managing Director of TEKA Absaug- und Entsorgungstechnologie GmbH, presented the opportunities offered by holistic and interdisciplinary prevention in the area of occupational safety. Dr.-Ing. Michael Schnick, Managing Director of OSCAR PLT GmbH, shed light on the topic of "Work and resource management in medium-sized companies". He was certain: "I believe that Industry 4.0 will change medium-sized businesses, but I also believe that medium-sized businesses will change Industry 4.0."
Hands-on technology at the Innovation Forum 4.0
During the breaks in the Innovation Forum 4.0, guests had the opportunity to touch and experience technology. In an innovation exchange, manufacturers presented the latest developments from their companies on the way to digitized manufacturing. Presenters Nadine Pungs, well-known from DVS-TV, and Dr.-Ing. Detlev Richter, Vice President of TÜV Süd Product Service GmbH, guided visitors from booth to booth. Welding technology manufacturer Kemppi presented WeldEye, a simple and cost-effective software for tracking and measuring the arc-on time of welding stations and standard times in series production.
The Sensor Technology Cluster presented itself and its services. Since 2006, the Strategic Partnership for Sensor Technology e.V. (SPS) has bundled the existing sensor technology expertise in Bavaria in its network. The aim is to secure Bavaria's technology and market leadership in sensor technology as an important component of digitalization and to expand it worldwide.
Filter and extraction system specialist Teka presented the Airtracker series, a room monitoring system that is available in various sizes from office models to hall versions and enables monitoring by means of an app on a smartphone. The Mittelstand 4.0 Competence Center Augsburg presented itself as a contact point for digitalization and Industry 4.0 topics. It offers its services especially to small and medium-sized enterprises as helpers on the way to Industry 4.0.
The innovation experience at the elfgenpick agency was all about augmented reality: A live simulation was shown of how service for an industrial plant can be carried out in the future with the help of augmented reality tools - for example, data glasses. The company Kemper also presented a novelty in terms of digitalization: An IoT portal that enables companies to monitor the current status of their machinery.
More about the congress at www.fachkongress-fertigung40.de
If you want to be actively involved in the implementation of a SmartFactory in medium-sized companies, then you will be Member! We are looking forward to your application.