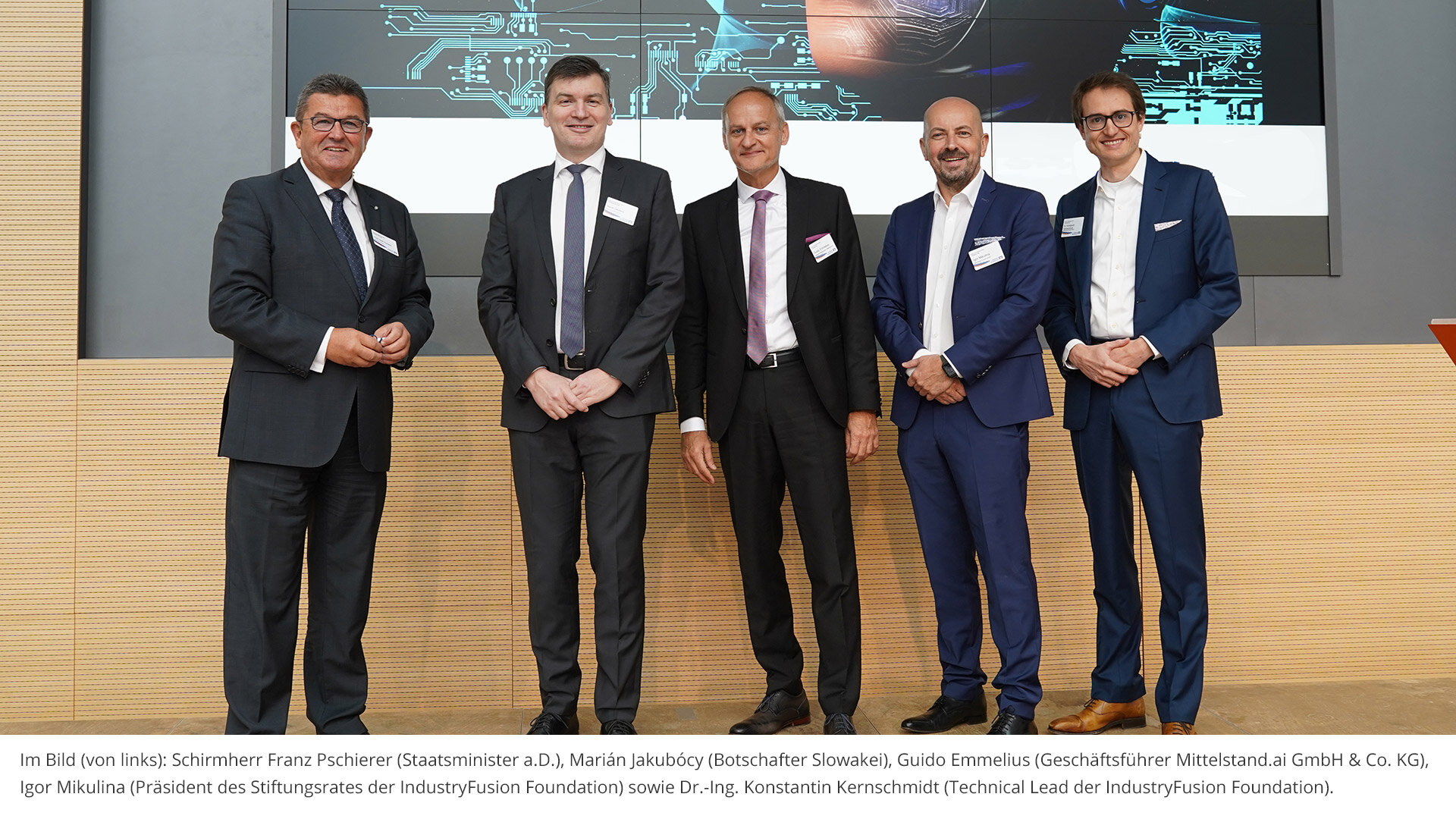 22
OCT
The starting signal has been given: IndustryFusion Release 1.0!
At Expo & Conference 2021, the IndustryFusion Foundation unveiled release version 1.0 of IndustryFusion: A unique multi-vendor open source networking solution for Smart Factories and Smart Products that creates an interoperable link between machine, factory and cloud platforms.

"Ease of implementation is central to the solution, enabling companies of all sizes to intelligently digitize manufacturing & products and reap the benefits of a broad Industrie 4.0 ecosystem," explained Dr.-Ing. Konstantin Kernschmidt, Technical Lead at IndustryFusion Foundation. Kernschmidt moderated the two-day event, which took place on October 27 and 28 at the Volksbank Forum in Giessen, Germany. Together with his colleague Matthäus Mikulina, responsible for Business Development & UX Lead at IndustryFusion Foundation, he presented the numerous possibilities that the open source solution already offers with Release 1.0.

Over the two days of the event, more than 20 speakers provided in-depth insights into the use cases and business cases based on IndustryFusion. Topics such as "Financing 4.0: Will purchasing and leasing soon be obsolete models?", "Pay per use - payment is flexible, depending on utilization!" or "Digitization - what are the benefits in practice?" were among the topics on the agenda. "As a basis for new business models, e.g. in the area of shared production, the creation and further development of the open-source IIoT networking solution Industry-Fusion serves, which can be used vendor-independently for the networking of smart factories and smart products. This digital infrastructure ensures an end-to-end data flow from the plant to the cloud and thus also provides the basis for the development of innovative B2B platforms," said Igor Mikulina, President of the IndustryFusion Foundation Board, during his presentation at the event.

Solution that will also allow SMEs to benefit from digitization

Guido Emmelius, Director of Volksbank Mittelhessen and Managing Director of the foundation member Mittelstand.ai GmbH & Co. KG, underlined the great importance of the event: "This proximity creates trust, if we continue to come together and keep at it, we will make rapid progress in the future." Emmelius and its team are working on new innovative models for investment financing and, in the field of data processing, are relying on IndustryFusion, among others.

"IndustryFusion has recognized that it doesn't need an isolated solution, but rather a global solution with many partners," said Rainer Sträter, Head of Global Platform Hosting at IONOS SE, which is a strategic partner of the IndustryFusion Foundation. At the end of the day, this is the only way to properly address the business models that we are pursuing together.

Christian Donitzky, Account Executive Industry4.0 & Utilities at Intel Deutschland GmbH - also a strategic partner of the IndustryFusion Foundation - also sees a huge opportunity in IndustryFusion: "It's extremely exciting for us to really get something going in the next few years together with IndustryFusion."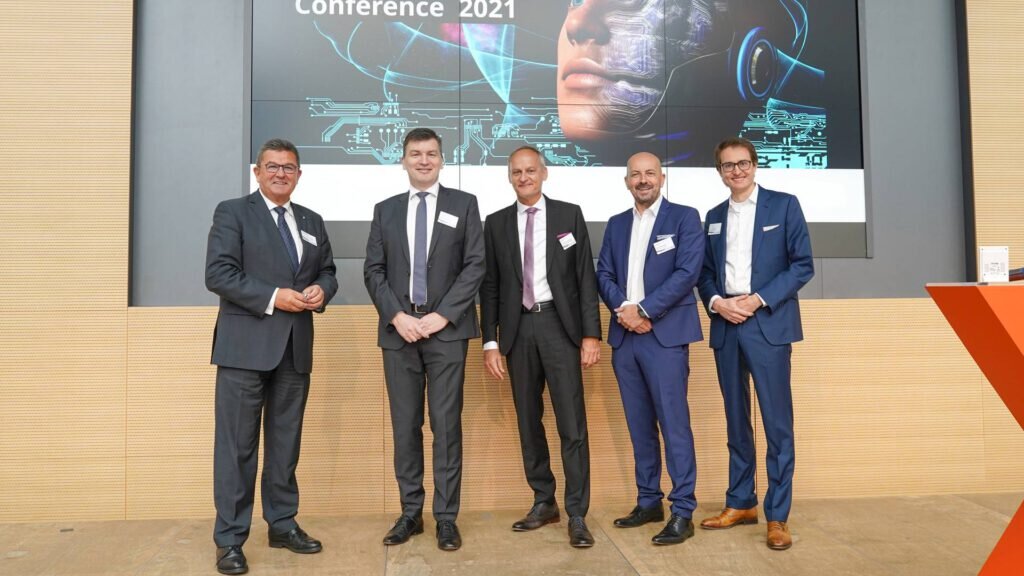 Potential to change the world in a sustainable positive way

"With your non-profit foundation and your association, the Industry Business Network 4.0, you are all working on a solution that will precisely also allow small and medium-sized enterprises to benefit from increasing digitization in the future. With IndustryFusion, you have launched - across competitive boundaries - an open source networking solution from SMEs for SMEs: an outstanding project that exemplifies how cooperation and open networks lead to new, revolutionary approaches that have the potential to bring about lasting positive change to the world as we know it today," said patron Franz Josef Pschierer, former Bavarian State Minister, during his welcoming address.

Marián Jakubócy, Ambassador of the Slovak Republic to Germany, was also convinced of the importance and the project. "Digital solutions contribute to the creation of jobs, the promotion of education, and the increase of competitiveness and innovation, and can thus improve the living conditions of our citizens. I firmly believe that this event will contribute to deepening cooperation in the field of digitalization of small and medium-sized enterprises within Europe. The world is not waiting for us, the world will not wait for Europe. We believe in Slovakia, be it in politics, business or research: only together we are strong, we believe in common European projects. And that is also the idea of this conference," said the ambassador in his greeting.

The event was supported by Volksbank Mittelhessen, Mittelstand.ai, Kjellberg Finsterwalde, Teka and the Industry Business Network 4.0.