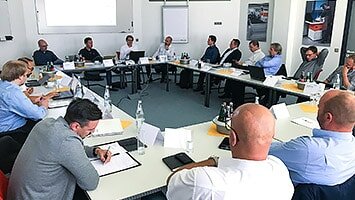 19
JUN
Technologies for the Smart Factory presented
The Industry Business Network 4.0 was a guest at the Kemper company. Projects were driven forward during a working group meeting near the Dutch border with numerous representatives from member companies of the association.

The association's chairman Igor Mikulina and host Björn Kemper welcomed more than 20 participants to another large working group meeting of the Industry Business Network 4.0 e.V. at the filter system manufacturer Kemper in Vreden. The agenda of the meeting focused on concrete solution approaches to achieve cross-manufacturer networking and interoperability at all levels. In the intensive exchange of experts, functionalities within the individual value-added fields were concretized and the projects linked to them were further advanced.
Three companies from the pool of association members also presented in detail technical solutions that enable the monitoring and connection of different systems of a production:

The companies Datacake GmbH represented by Simon Kemper and Lukas Klein, EDC Electronic Design Chemnitz GmbH by Dr. Martin Neumann and IB Systems GmbH by Igor Mikulina and Konstantin Kernschmidt. At the end of the day, the participants still took advantage of a company tour by Björn Kemper to look behind the scenes of the filter system specialist Kemper GmbH.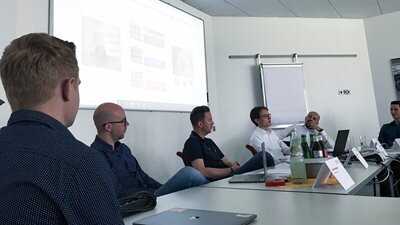 The association members were presented with various technical solutions for the cross-manufacturer networking of plants in a production facility. These solutions are intended to enable SMEs in particular to benefit from the added value of Industry 4.0.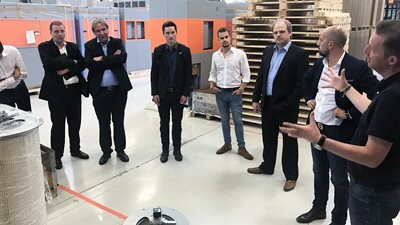 The participants were impressed by the assembly line of the filter system manufacturer Kemper, which produces high-tech systems for the world market in Vreden.