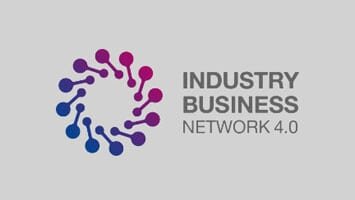 1
OCT
Road to Industry 4.0: Unique showcase planned for EuroBLECH
More transparency in your own production, higher utilization of machines and cost savings through efficient use of resources. These are just a few examples of how users can optimize everyday production in the future with the help of networked products.
At EuroBLECH 2018, members of the Industry Business Network 4.0 e.V. association will demonstrate how cross-manufacturer interoperability of different products can be created. Machines and systems from different manufacturers will be networked with each other across several exhibition stands. Because Industry 4.0 is much more than just digitizing one's own products: The Industry Business Network 4.0 sees the most important goal of Industry 4.0 as supporting manufacturing companies with holistic solutions to increase their efficiency, on-time delivery and cost optimization.
We cordially invite you to experience the road to Industry 4.0 live at EuroBLECH 2018, to get advice from our experts and to learn about the potentials of networked manufacturing.
The following association members will be presenting at this year's EuroBLECH:
MicroStep Europe GmbH
Hall 13, Booth E98
Kemper GmbH
Hall 12, Booth B06
OSCAR PLT Ltd, Kjellberg Foundation
(Kjellberg Finsterwalde Plasma and Machines GmbH)
Hall 13, Booth B98
SigmaNEST Systems GmbH
Hall 11, Booth E81
Böckelt GmbH
Hall 11, Booth B135
TEKA Suction and disposal technology GmbH
Hall 13, Booth F34
Lissmac Mechanical Engineering Ltd.
Hall 14, Booth K06
AERO-LIFT Vacuum Technology GmbH
Hall 16, Booth J33
ARKU Mechanical Engineering Ltd.

Hall 27, Booth K127 | Hall 11, Booth A94

EWM AG
Hall 13, Booth E78
Eckert AS Sp. z.o.o.
(Eckert Cutting Technology GmbH)

Hall 13, Booth E28