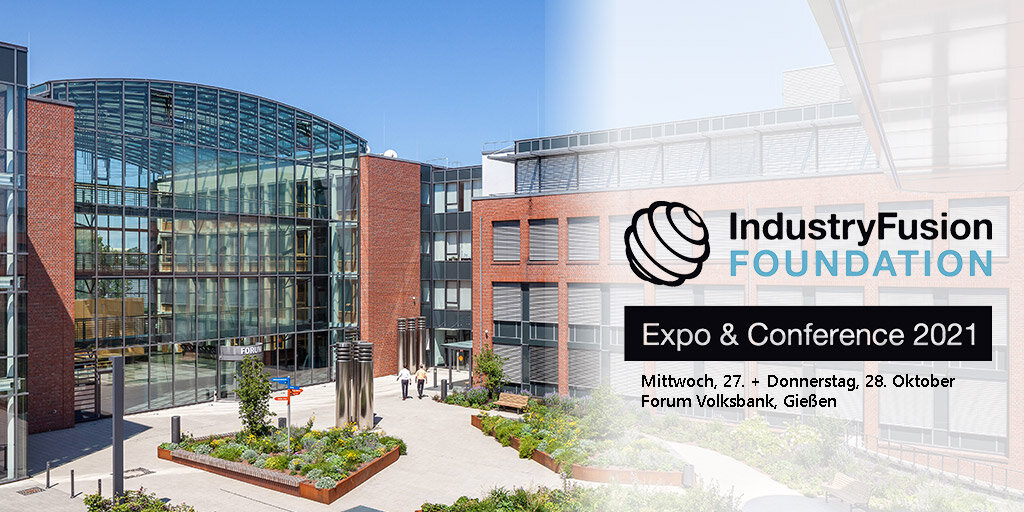 15
SEP
Premiere: Expo & Conference
One year after its founding, the IndustryFusion Foundation will present Release 1.0 of IndustryFusion - a unique solution for cross-vendor networking of plants in an industrial manufacturing environment - at Expo & Conference 2021 on October 27 and 28 at Forum Volksbank in Giessen, Germany

In addition to the presentation of Release 1.0 of the open source networking solution, numerous added values that can be created on the basis of IndustryFusion will be presented in detail. All interested parties are cordially invited to learn more about topics such as "Financing 4.0: Will purchasing and leasing soon be discontinued models?", "Pay per use - paid flexibly, depending on utilization!" or "Digitalization - what's the point in practice?". "With IndustryFusion, we have a solution that will concretely allow small and medium-sized companies to benefit from increasing digitalization in the future," says Igor Mikulina, President of the IndustryFusion Foundation Board.

While the 1st day of the event (Expo - Wednesday, October 27) is explicitly aimed at users who want to raise their manufacturing to a new level of efficiency with the help of IndustryFusion, the 2nd day of the event (Conference - Thursday, October 28) is dedicated to all those who want to actively participate in the IndustryFusion ecosystem in their role as machine and plant manufacturers, component manufacturers or software developers.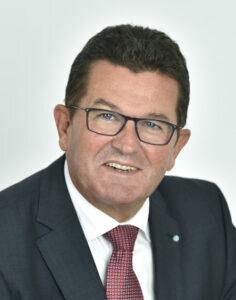 The patron of Expo & Conference 2021 is Franz Josef Pschierer (MdL, former Minister of State, Vice Chairman of the Mittelstandunion Deutschland): "With 'Industry 4.0', Germany has succeeded in establishing a term worldwide that stands for German manufacturing excellence and innovative strength. A broad majority of entrepreneurs in Germany have long since recognized the immense influence that increasing digitization is having on the transformation of our world. It now extends to virtually all areas of work - new business models are emerging, others are disappearing altogether. Politicians cannot and must not close their eyes to these crucial developments." IndustryFusion is an outstanding project that exemplifies how cooperation and open networks can lead to new, revolutionary approaches that have the potential to bring about lasting positive change to the world as we know it today, he said.
The event will be hosted by Volksbank Mittelhessen eG at the Forum Volksbank in Gießen. The IndustryFusion Foundation's Expo & Conference is designed as an annual event format to keep users, trade audiences and other stakeholders up to date on the latest developments around the IndustryFusion ecosystem. With top-class speakers in attendance, the event offers extensive know-how on the topic as well as a perfect opportunity to network with each other. The Expo & Conference is the successor event to the Manufacturing 4.0 trade congress, which in 2016 gave the go-ahead for the founding of Industry Business Network 4.0 e.V. - a network of small and medium-sized machine and plant manufacturers. This manufacturer initiative is a co-founder of the IndustryFusion Foundation and, with the help of the new ecosystem, aims to make the great potential of the fourth industrial revolution - known by the buzzword "Industry 4.0" - available to as many users as possible.

More about the Expo & Conference - the program and free ticket ordering - at.:
www.iff-conference.com