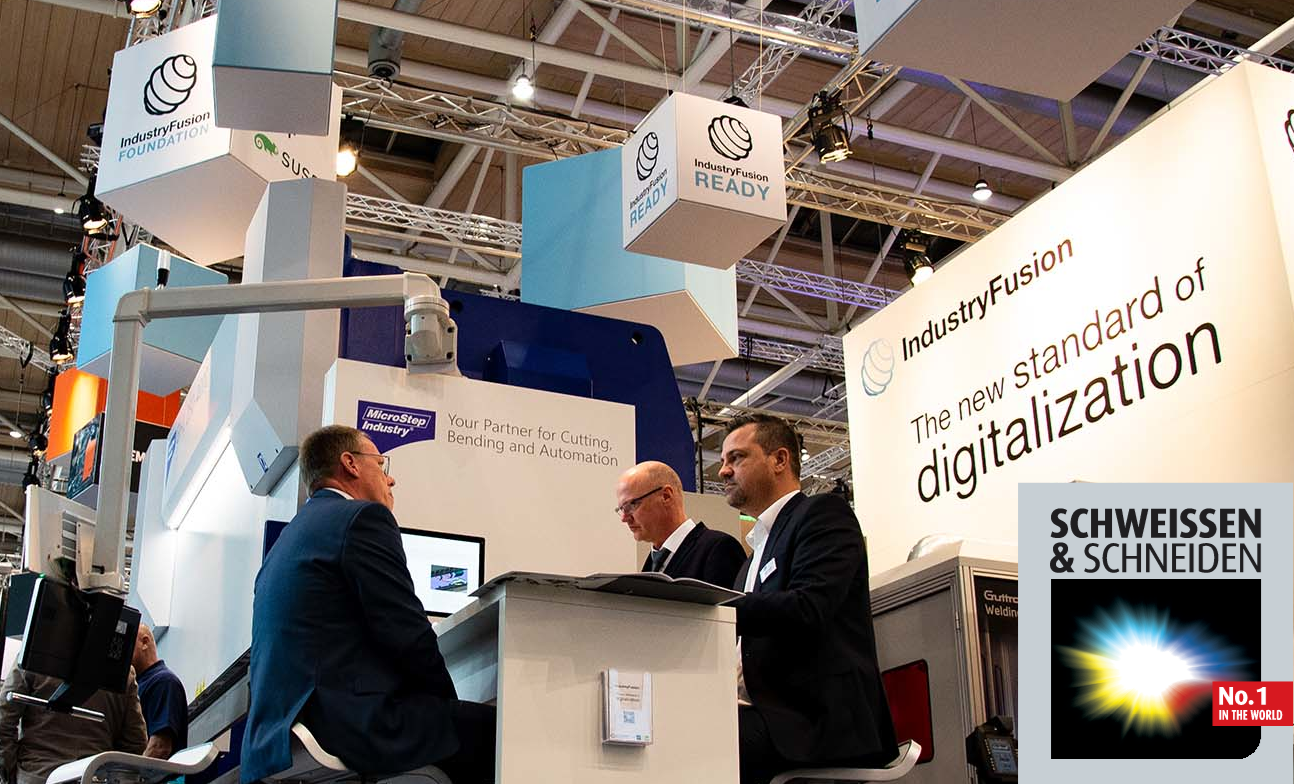 2
MAY
Partnership with the world's leading trade fair
At SCHWEISSEN & SCHNEIDEN 2023, Messe Essen and the Association for Welding and Allied Processes (DVS) are cooperating with the IndustryFusion Foundation (IFF) and jointly focusing on the topic of digitalization. The motto of this year's world's leading trade fair for joining, cutting and coating is "Get connected - get digital!" From September 11 - 15, visitors will have the opportunity to learn more about their digital and innovative solutions from various exhibitors throughout the trade fair center - and to do so as part of an interactive rally with the chance to win attractive prizes.

The focus of the IndustryFusion Foundation is the development of a multi-vendor, open-source solution for networking the entire manufacturing process. From this motivation, the non-profit foundation set the impulse to put digitalization solutions in the limelight in particular also within the framework of SCHWEISSEN & SCHNEIDEN. The cooperation between Messe Essen, DVS and IFF now enables visitors to the world's leading trade fair to experience the topic of digitalization in an interactive rally, in which an app connects the participating exhibitors and focuses on the concrete added value of their digitized product solutions.

Exhibitors who would also like to take part in the digital rally can register until June 30 at https://www.schweissen-schneiden.com/exhibitors/anmeldung/rally-digitalisation/.