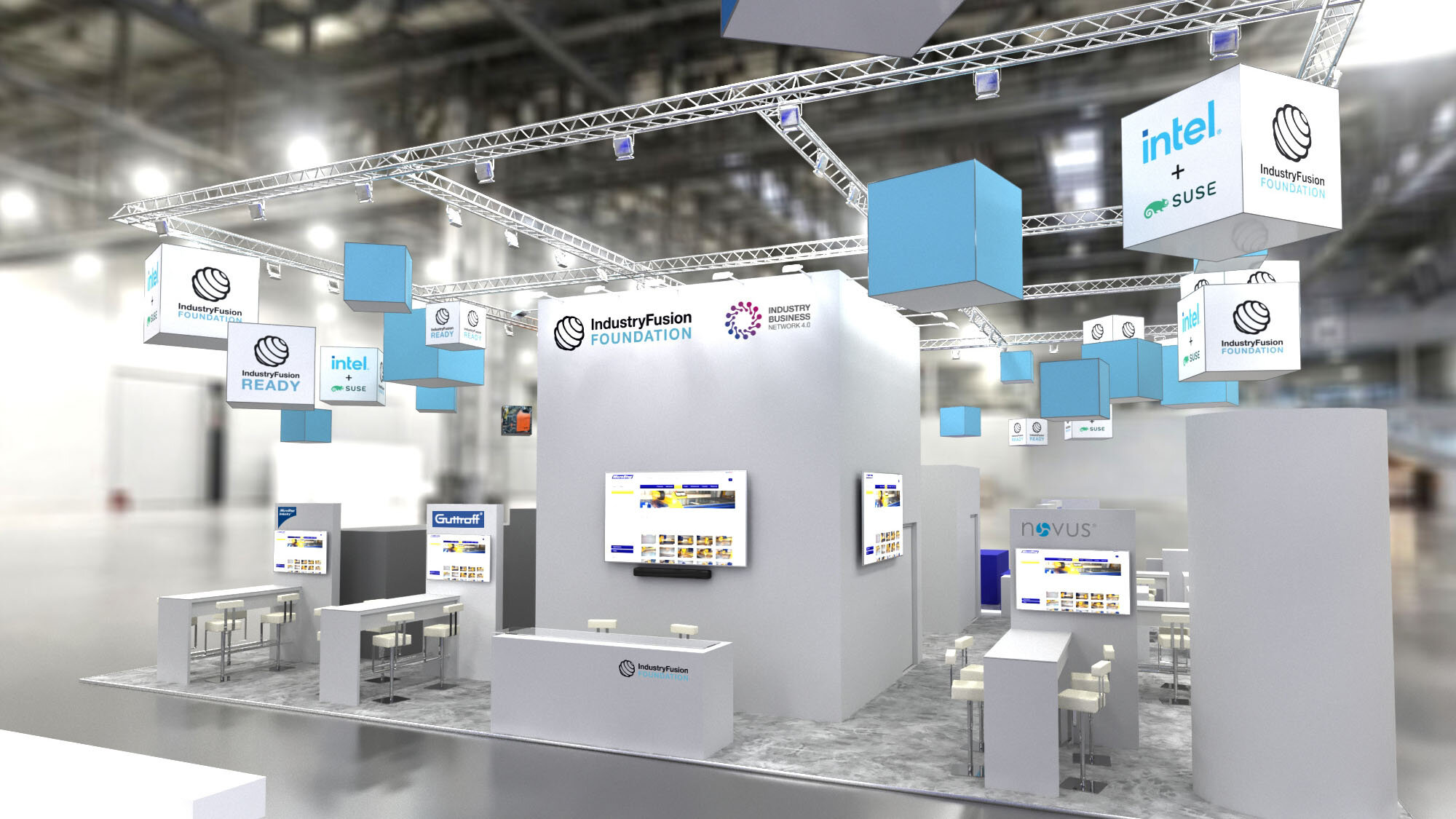 30
SEP
IndustryFusion: The new standard of digitalization
With the help of the open source networking solution IndustryFusion, manufacturing operators can raise their production as well as machine and plant builders their products to a new level of efficiency. At the EuroBLECH 2022 trade fair (October 25-28, Hannover), the Foundation, in cooperation with Intel and SUSE, will demonstrate how IndustryFusion makes the great potentials of Industry 4.0 available to as many users as possible. The central trade fair message: "IndustryFusion: The new standard of digitalization".

Founded in 2020, the IndustryFusion Foundation is based on many years of close collaboration between mechanical and plant engineers, component manufacturers, software developers and representatives from science and politics in the Industry Business Network 4.0 e.V. association. For the first time, the Foundation is now presenting use cases based on the cross-manufacturer open-source IndustryFusion solution for the intelligent networking of plants in an industrial manufacturing environment at its trade fair stand at EuroBLECH. In the future, this will also enable small and medium-sized enterprises to benefit from increasing digitization.

Focus on digital business models and B2B platform solutions

The open source IIoT networking solution IndustryFusion sets the new standard that enables companies of all sizes to digitize products and manufacturing efficiently and in a resource-saving manner. IndustryFusion can be used vendor-independently for networking smart factories and smart products. A unique digital infrastructure ensures a continuous data flow from the plant via the edge to the cloud and thus provides the basis for the development of innovative digital business models and B2B platforms - especially in the areas of predictive maintenance, AI and machine learning, equipment-as-a-service (EaaS) as well as resources and production sharing.

Always in focus from the start: tangible and relevant added value

From medium-sized companies for medium-sized companies: IndustryFusion is backed by a growing network of innovative medium-sized machine and plant manufacturers who, together with software developers and renowned technology companies such as Intel and SUSE, have made it their goal to make the advantages of digitized products and networked manufacturing accessible to small and medium-sized companies in particular. From the very beginning, the focus has always been on tangible and relevant added value for users, which together allow them to maximize the efficiency and profitability of manufacturing. "In this way, IndustryFusion will make a decisive contribution in the future to maintaining Europe's sovereignty and competitiveness in the digital age," says Igor Mikulina, President of the IndustryFusion Foundation. "With our presence at EuroBLECH, we want to target all those who want to future-proof their company and actively join us."
Our booth at EuroBLECH: IndustryFusion Foundation | Hall 13 | Booth E112
The following companies are participating in the IndustryFusion Foundation joint booth:

Eckelmann:
Eckelmann is a system partner for custom-fit solutions in the field of automation and digitalization. As a strategic partner in digital transformation, Eckelmann harnesses the opportunities of digitalization and secures sustainable competitive advantages for its customers by creating suitable solutions. www.eckelmann.de

Guttroff:
In addition to the entire range of technical and medical gases, the Guttroff product range includes welding and automation technology as well as plant engineering on a large scale, tailored to customer requirements. www.guttroff.de

IBEDA:
The main focus of the medium-sized family-owned company IBEDA is the development, production and worldwide distribution of safety devices and couplings. The IBEDA - product program ranges from safety devices, special heat burners, products in the field of thermal spraying to gas mixers and gas analyzers. In addition, IBEDA develops and sells central gas supply systems and gas tapping points. Here, the focus is on uninterruptible media supply as a networked solution for the smart factory. www.ibeda.com

Intel:
Intel (Nasdaq: INTC) is a leader in developing forward-looking technologies that benefit people around the world. Inspired by Moore's Law, Intel is constantly evolving its semiconductor products to best help customers address their biggest challenges. Intel is implementing smart technologies and solutions in the cloud, on the network, and in all devices in between. This unlocks the full potential of data to improve businesses and society. www.intel.com

Kemppi:
Kemppi is the pioneering company in the welding industry and has made it its mission to increase the quality and productivity of welding through continuous development of the arc. Through resource-efficient production, Kemppi contributes to a greener world and provides sustainable state-of-the-art products, digital solutions and service for professionals in industrial as well as craft businesses. www.kemppi.com

MicroStep Europa:
MicroStep is one of the world's leading manufacturers of CNC-controlled cutting systems. The group of companies develops and produces plasma, oxyfuel, laser and waterjet cutting systems for its customers, including tried-and-tested, process-reliable automation solutions. Under the MicroStep Industry brand, MicroStep Europa GmbH also offers innovative bending technology. www.microstep.com

Novus air:
Novus air is a full-service provider in the field of extraction and dedusting systems and stands for customized, sustainable solutions. Due to the requirements of a wide variety of industries, its product range includes plug & play filter towers and customized central extraction systems as well as many special machines. www.novusair.com

SUSE:
The internationally active software company is today one of the world's leading providers of innovative, reliable and secure open source solutions. SUSE helps enterprises accelerate their digital transformation by leveraging the industry's most innovative cloud-native platforms. www.suse.com

TEKA:
TEKA is Europe's leading manufacturer of extraction and filtration systems for industry, trade, crafts and laboratories. As a reliable partner and expert for clean air at the workplace, TEKA supplies medium-sized companies and international corporations from the metalworking industry, the electrical industry and laboratory technology. www.teka.eu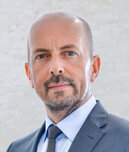 "With our presence at EuroBLECH, we want to specifically address all those who want to future-proof their company and actively join us."
Igor Mikulina
President | IndustryFusion Foundation