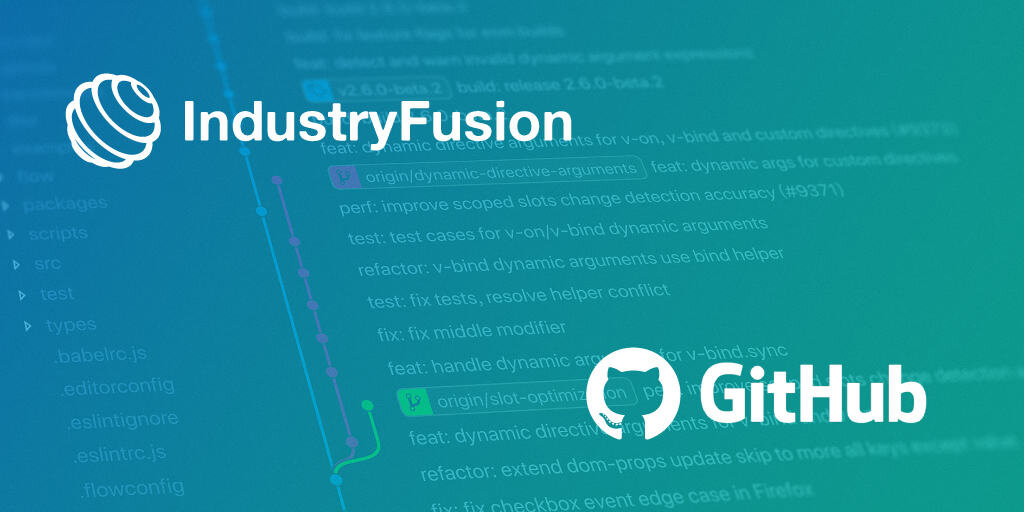 3
FEB
IndustryFusion: Open source project launched on GitHub
Open, cross-manufacturer networking is the basis for the smart factories of the future. In order to make this vision a reality, the Industry Business Network 4.0 has been working intensively with numerous renowned partners over the past few months on a solution of this kind and has now published it on GitHub..

IndustryFusion (https://www.industry-fusion.com/) is a unique cross-vendor networking solution for smart factories as well as smart products: Since January 2021, IndustryFusion has been officially published as open source on GitHub and licensed under an Apache License 2.0. On this basis, both machine manufacturers and manufacturing operators will in future be able to implement their digital transformation without the vendor lock-in of commercial solutions. The open source project focuses on end-2-end connectivity from the machine (e.g., a PLC) to cloud platforms and communication with other applications and services. This creates an ecosystem for the smart factory, which enables new business models and use cases such as pay-per-use or production sharing.

You can find the project here: https://github.com/IndustryFusion/IndustryFusion

The focus of the open source project is on the following aspects:

Cross-manufacturer definition and standardization of the assets of a smart factory
Deployment possible at edge and cloud level
Microservice and container-based architecture
Single Sign-On with Identity and Access Management
Role-based views of assets and factories (Factory Manager and Fleet Manager)
Modern, browser-based front end
Support of relevant industrial communication interfaces and protocols (e.g. S7, Modbus, SQL, MQTT, OPC-UA, ...)
Integration of relevant open source projects (e.g., StarlingX, OpenStack, K8S, PLC4X, OISP).
Software stack includes full end-2-end connectivity
Apache 2.0 License

The members of the Industry Business Network 4.0 will of course continue to be intensively involved in the development of IndustryFusion. However, the entire digitization and Industry 4.0 community is now explicitly invited to participate in the project.