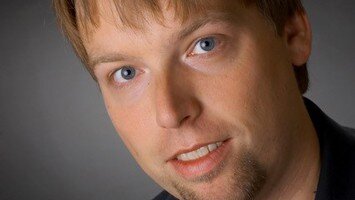 21
MAY
INTERVIEW: TÜV Süd has confidence in the initiated concept
Dipl.-Ing. Andreas Bärwald from TÜV Süd on the importance of the Industry Business Network 4.0, the reasons for his company's involvement and the association's goals.

Mr. Bärwald, you are a founding member of IBN 4.0 e.V. - what made you decide to support the SME manufacturer initiative from the very beginning?

Dipl.-Ing. Andreas Bärwald: We are convinced that there is a need for a cross-industry initiative that supports innovative SME manufacturers, service providers and users in particular in the areas of digitalization of manufacturing and Industry 4.0. We see this initiative in the Industry Business Network 4.0 e.V., which is why TÜV SÜD Product Service GmbH has been involved in the association as a founding member since fall 2016, focusing on the topics of safety and security.

Which interests does TÜV pursue in the project in the short term and which in the long term?

Bärwald: As an important basis, the association is designing the IF4.0 standard, which defines relevant data and parameters for individual categories of plants, devices and components from which the necessary information for the smart factory can be generated. The IndustryFusion 4.0 technology developed on this basis allows small and medium-sized companies in particular to take advantage of the added value of networked production. IndustryFusion 4.0 addresses the following aspects in particular: Cross-manufacturer integration of different systems, non-monopolistic solution with interoperable interfaces, use of existing standards as the basis for networking, manageable implementation costs for SMEs, compliance with regulations and standards in mechanical and plant engineering, guarantee of safety, security and data sovereignty for manufacturers and operators. In our opinion, the benefits of networking and the resulting added values will change industrial production in the long term. As TÜV SÜD, we would like to actively accompany our customers and partners on this path.

In conclusion: What do you think the association will have accomplished in the next five years?

Bärwald: TÜV SÜD Product Service GmbH is actively supporting the implementation of IndustryFusion 4.0 by a consortium of competent software and hardware manufacturers and supports the concept of reference installations initiated by Industry Business Network 4.0 e.V. in order to be able to demonstrate the concrete implementation of Industry 4.0 for SMEs. If, in a second step, we succeed in developing series products on the basis of the reference implementations and then bring them into the field in significant numbers in SMEs, we will have achieved our goals.