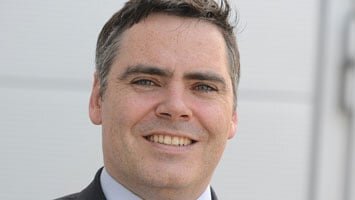 2
APR
INTERVIEW: ARKU relies on the association and Industry 4.0
Andreas Hellriegel, Business Unit Manager at ARKU Maschinenbau GmbH, on the importance of Industry 4.0, customer needs and the requirements of tomorrow.

What significance does Industry 4.0 have for the ARKU Mechanical Engineering Ltd.?

Andreas Hellriegel: Industry 4.0 is a topic that will change the manufacturing of our customers and in some cases is already having a significant impact today. From our point of view, it is therefore very important to follow developments in the area of digitization closely. In this context, I see the Industry Business Network 4.0 e.V. in particular as one of the active drivers, which has been able to unite a large number of companies under its association umbrella.

Are your customers already demanding Industry 4.0 solutions?

Hellriegel: We already offer products here. Particularly innovative customers of ours have recognized the potential and have already implemented the first networked production lines together with ARKU. However, initial discussions have also shown that the entry hurdles to networked production are still quite high, especially for contract manufacturers, for example in flame cutting companies, and that investments are first being made in the direction of handling, logistics and automation.

How does ARKU see the future of Industry 4.0 in the next three years?

Hellriegel: The manufacturing industry is very broadly diversified in this area. Many larger companies, especially in series production, have already made the move into the area of networked manufacturing. In the area of small and medium-sized companies, the laser job stores or flame cutting companies, however, we are still in a discovery phase in the next few years, in my view. We machine manufacturers must offer concrete products in the area so that the added value is visible to the customer. I personally therefore believe that in the next 3 years it will be small but smart stand-alone solutions, similar to today's cell phone apps, that can fulfill this.