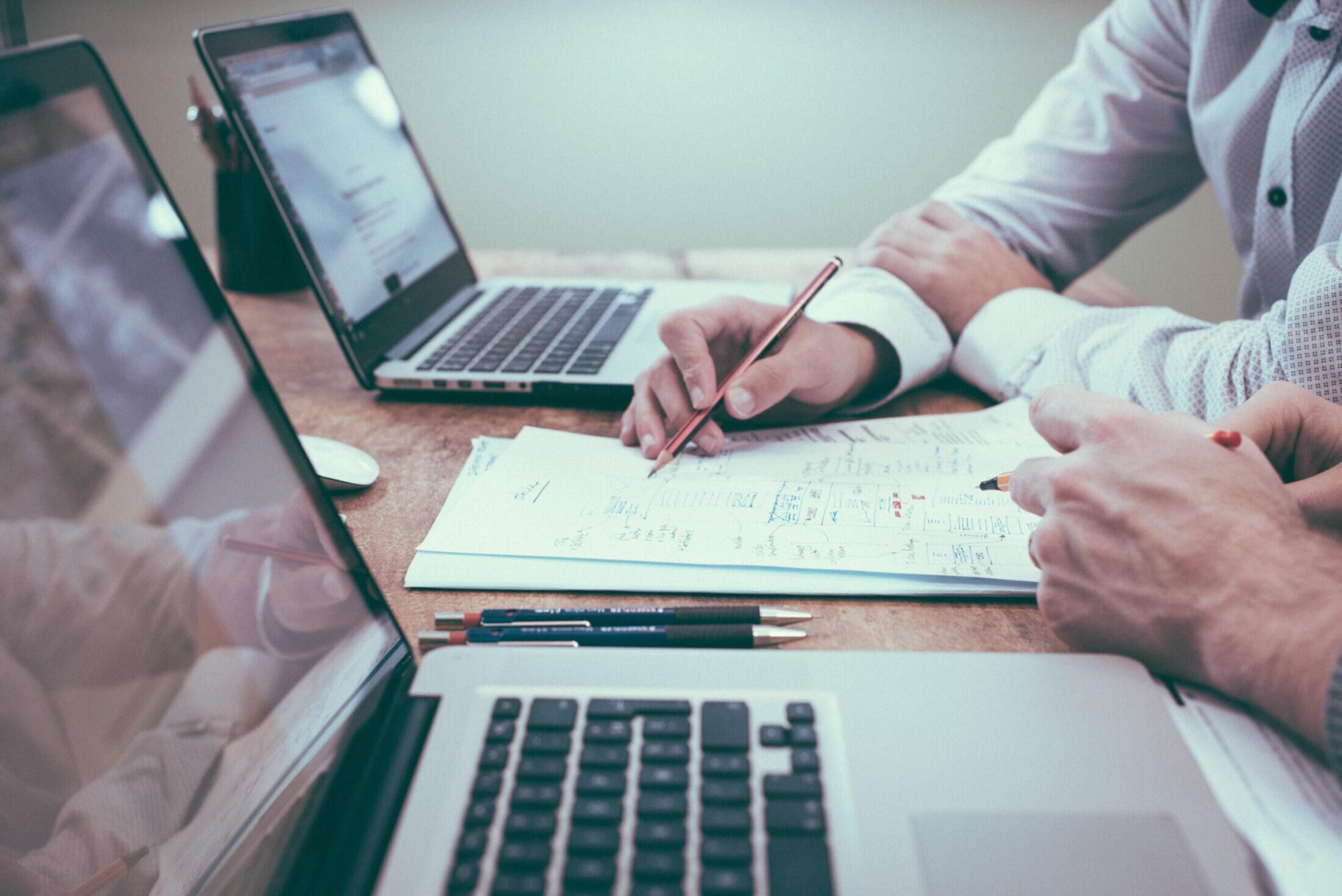 17
JAN
Get tax incentives for digitization projects!
Digital transformation requires effort in research and development of new products and business models in all companies. Thanks to a new law, you can have your costs subsidized with 25 % from January 1, 2020.

In order to compete successfully on the international stage, German companies must invest heavily in research and development, particularly in the area of digitization. This strengthens Germany as a business location and offers medium-sized companies in particular the opportunity to remain globally competitive.

The Federal Ministry of Finance has recognized this need and at the end of 2019 launched the Act on Tax Subsidies for Research and Development (Forschungszulagengesetz - FZulG). Following approval in the Bundestag and Bundesrat, the law came into force on January 1, 2020. The research allowance credits 25 percent of the wages and salaries, including tax-free social security contributions, of the company's own researching employees against the annual tax liability. The project volume for which the research allowance can be applied for is limited to 2 million euros. Thus, a maximum of 500,000 euros in funding can be claimed annually.

Compared to many calls in the already existing funding landscape, the research allowance can be applied for regardless of the size of the company or the current profit situation. This tax incentive measure is a law with legal entitlement: This means that every eligible person who meets the requirements receives the research allowance.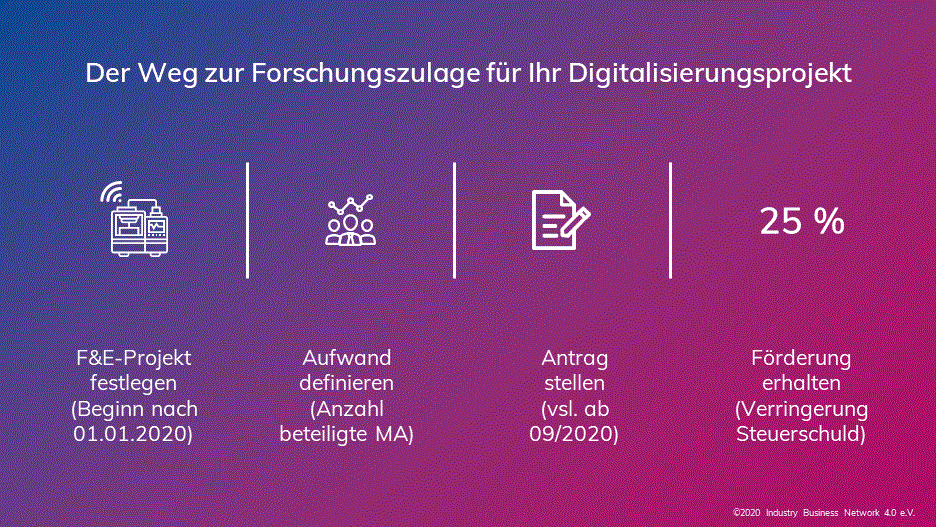 Eligible for funding under the new law are basic research, industrial research and experimental development. This applies in particular to the necessary research and development work in the context of the company's digital transformation, as this generates significant new knowledge for the company, but at the same time there is often considerable uncertainty about the outcome. Both are prerequisites for receiving the research allowance.

As is usual for research projects, applications for the research allowance cannot be submitted directly to the Federal Ministry of Finance, but are implemented via a funding agency designated by the Ministry. At the current time, this certifying body has not yet been established, so applications cannot yet be submitted. However, corresponding research projects can start from January 1, 2020 and then be approved retroactively. As soon as the certification body is established (probably September 2020), we will be happy to inform you!

All information and the exact text of the law can be found on the website of the Federal Ministry of Finance:
https://www.bundesfinanzministerium.de/Content/DE/Gesetzestexte/Gesetze_Gesetzesvorhaben/Abteilungen/Abteilung_IV/19_Legislaturperiode/Gesetze_Verordnungen/2019-12-20-Forschungszulagengesetz-FZulG/0-Gesetz.html

With the research allowance calculator of the Institute for Innovation and Technology in the VDI/VDE Innovation + Technik GmbH you can already check the possible amount of funding for your project without obligation:
https://forschungszulagenrechner.de/

Please feel free to contact us if you have any questions about funding research and development!