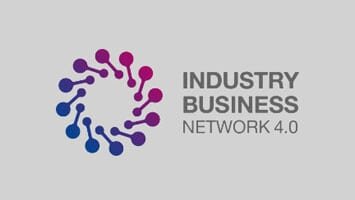 12
NOV
EuroBLECH 2018: Association demonstrates cross-manufacturer networking
"At EuroBLECH 2018, we demonstrated with other members of the Industry Business Network 4.0 e.V. association how cross-manufacturer interoperability of different products can be created," explains Igor Mikulina, chairman of the association's board as well as managing director of member company MicroStep Europa GmbH.
Machines and systems from different manufacturers were networked across several booths and transparency and control options were created via a common dashboard. There has never been a comparable showcase in the history of the most important leading trade fair for the metalworking industry. The member companies involved were Eckert AS Sp. z.o.o., MicroStep Europe GmbH, Kjellberg Finsterwalde Plasma and Machines Ltd., SigmaNEST Systems GmbH, TEKA Suction and disposal technology GmbH and AERO-LIFT Vacuum Technology GmbH.
"From our point of view, Industry 4.0 is much more than just digitizing our own products: Supporting manufacturing companies with holistic solutions to increase their efficiency, on-time delivery and cost optimization is what we see as the most important goal of Industry 4.0," explained Konstantin Kernschmidt, project coordinator at Industry Business Network 4.0 e.V.